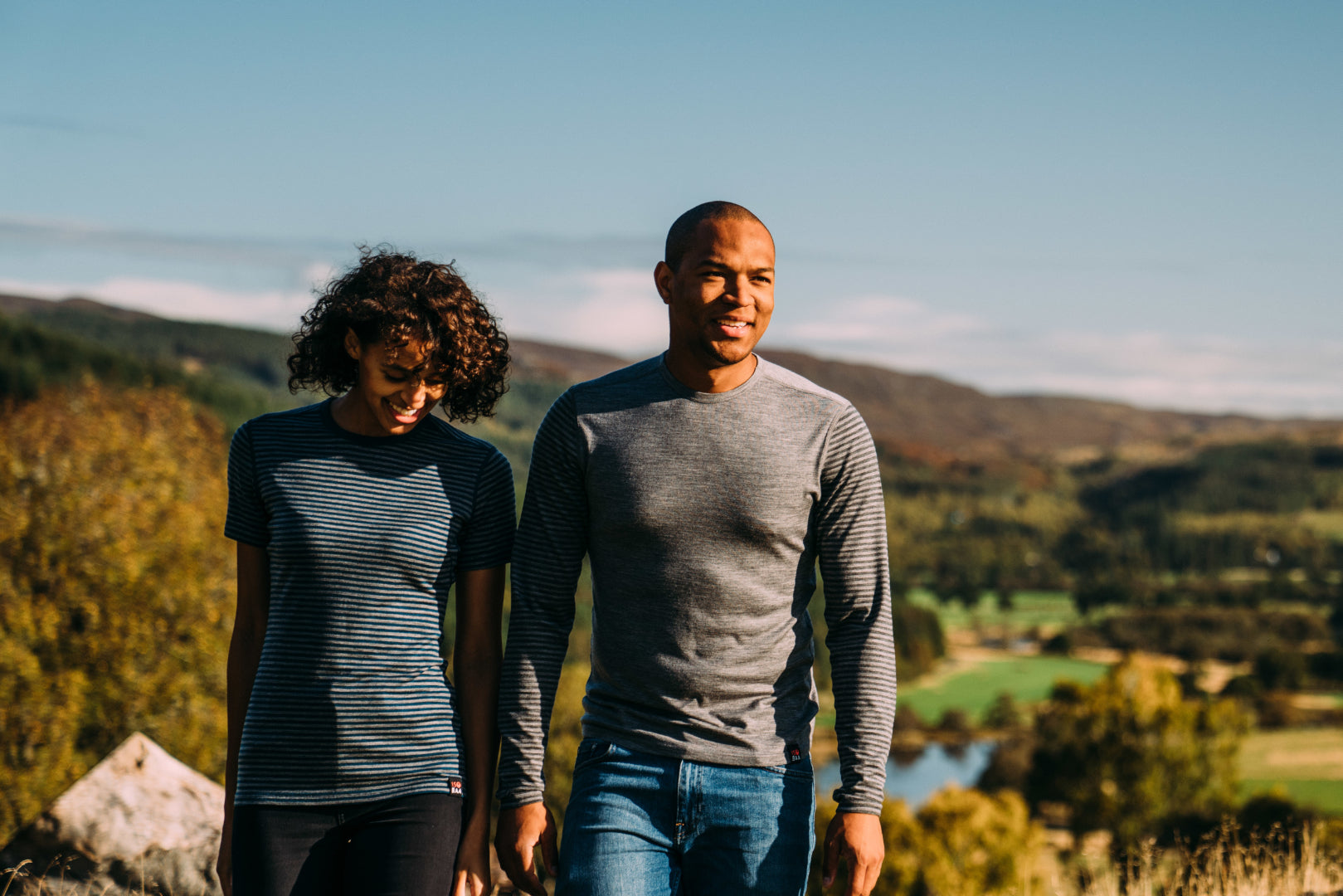 10 Reasons Why You Should Wear Merino Wool - In Summer and Winter!
There is a reason merino wool is the fibre of choice, not only for outdoor sports, but for everyday wearing. It's a powerhouse natural fibre, with properties that place it light years ahead of synthetic materials and other natural materials, such as cotton.
So, we hear you ask - what makes merino wool so ewes-ful?
1. Merino wool provides next-to-skin comfort
Merino wool is grown by the Merino sheep that graze the highlands of Australia and New Zealand. The fleece they grow produces a much finer and softer type of wool that other sheep. It used to be common for wool garments to be feel itchy or rough but our merino is made using finer grades of wool, meaning narrower fibres that feel smooth and comfortable against your skin. Merino will perform well for your ambitious adventures but is also soft and cosy for relaxing at home, or even wearing into the office. 
2. Merino wool is naturally temperature regulating
But what does that actually mean?!
Merino fibres are incredibly fine, making it a highly breathable material. It's able to release warmth when needed to prevent overheating and cool you down when conditions heat up. Because the fibres are lightweight, they can absorb large volumes of moisture vapour and effectively evaporate the vapour into the air.
Simply put, merino keeps you warm when it's cold and breathes well when it's warm, keeping you comfortable whatever the weather.
3. Merino wool is odour resistant
As a naturally anti-bacterial fibre, merino is able to absorb moisture (perspiration!) without creating an environment for perspiration bacteria to grow. This means no smelly pits and makes it's a great companion when travelling light.
Check out the stories from our 30 Day Merino Challenge finishers if you don't believe us!
4. Merino wool is quick drying
Because merino is a fine, breathable fabric, that wicks water easily it doesn't take long to dry. As long as you place your wet merino in a well aired spot, the air will pass through allowing the fabric to dry out.
5. Merino wool is wrinkle resistant
Merino wool has a natural elasticity which makes it ideal for all day wearing and travelling with. If wrinkles do occur, simply hang it up for a short while and they'll quickly smooth back out. No iron necessary!
6. Merino wool is machine washable
Traditionally, wool is considered high maintenance when it comes to washing. Not merino. In fact, merino wool is pretty easy to take care of and with the miracle odour-resistance already mentioned, it requires much less washing than other materials. Simply wash in the machine at 30 degrees with a mild detergent, no fabric conditioner, and hey presto!
7. Merino wool is naturally stretchy
Comfort = king. Especially when you're being active. The natural elasticity of merino wool means it moves with you, keeping you comfortable and your movement flexible. The fibre will snap back into shape after activity and maintain its shape for years to come. 
8. Merino wool is lightweight
Merino won't weigh you down. Not only because you'll find you can pack lighter knowing you can wear your merino for many days before needing to wash, but because our merino is superfine. Superfine merino is a fine, high quality grade of merino that lightweight, durable and soft - ideal for activity.
9. Merino wool is no itch and hypoallergenic
Merino wool fibres are extremely fine, so they are able to bend much more than traditional wool fibres, giving a luxuriously soft touch on the skin. A recent Woolmark study discovered that contemporary superfine or ultrafine Merino wool with their reduced fibre diameters do not provoke itch, are well tolerated and in fact benefit eczema management.
10. Merino wool is renewable and 

biodegradable

Merino wool is 100% naturally grown. With a simple diet of water, air and grass, each year Merino sheep produce a new fleece, making it completely renewable. The fibres of merino will naturally decompose in soil in a matter of years when it's disposed of, slowly releasing nutrients back into the earth.
Merino wool is.... baa-rilliant!!
And on that note, we'll leave it there.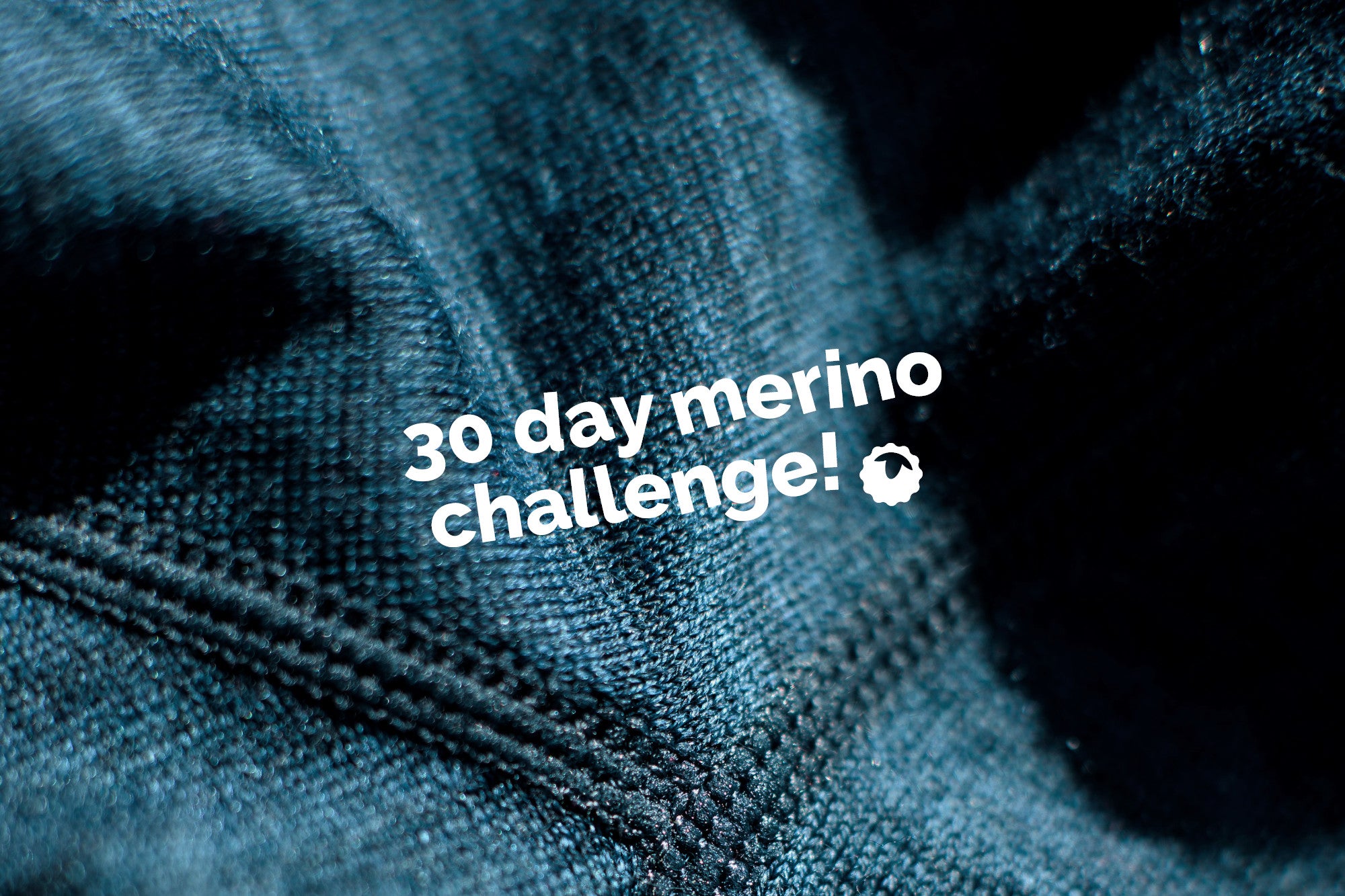 30 Day Merino Challenge: Tara's Journey
For 30 days straight, Tara, our Lead Designer, wore her merino 180 long sleeve petrol crew. Here's her diary from the adventure... It turns out she wears her Isobaa neck warmers rather a lot too! 3...
Read more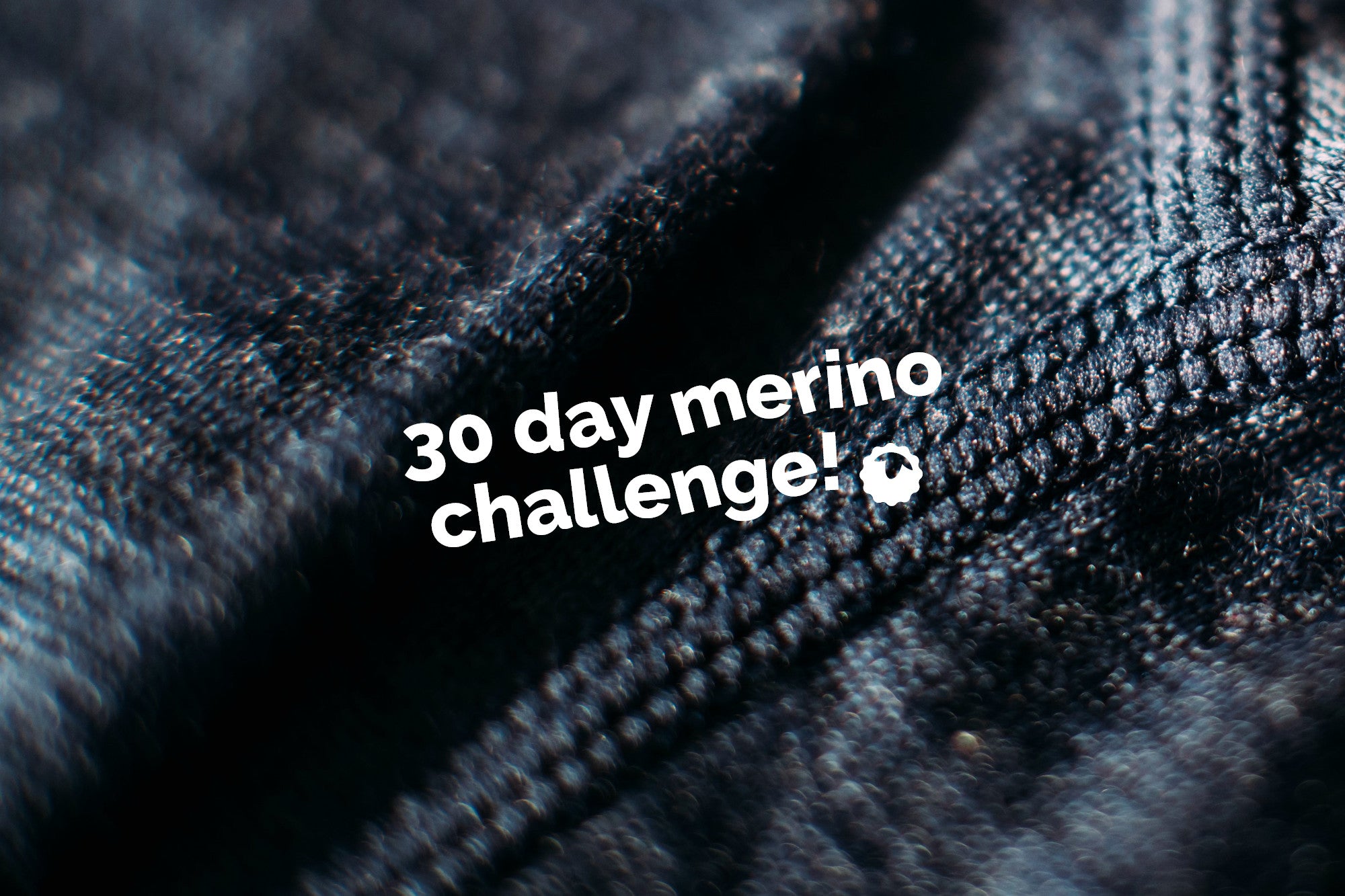 30 Day Merino Challenge: Ron's Journey
When we launched the 30 day merino challenge, we didn't know how many people would be up for getting involved - it's quite an ask of our customers!  We caught up with Ron, an artist from Kent, UK a...
Read more